Shopping for food, preparing meals, picking out clothes, doing wash, and going to the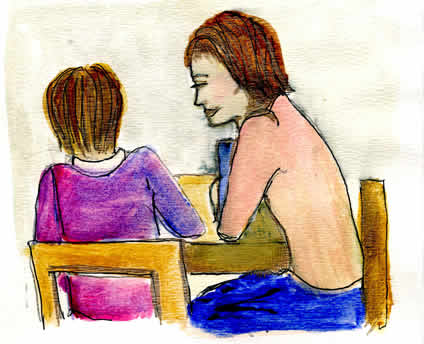 bank might sound like mundane and simple (although necessary) activities for daily life. Activities that many individuals take for granted each day are actually a series of complicated steps made possible our bodies and minds. Many of us who have special challenges find these tasks particularly difficult.
Tutoring Services Chatham Madison Morristown North New Jersey by Mindstorm Tutors
Exceptional Learners need assistance to break down each step of an activity and practice it like you would any other learned skill, such as a new sport or language, in order to master it. Tasks that some people pick up quickly, take a very long time to be mastered and remembered.
Mindstorm Tutors are fully trained to help individuals with these challenges and many other activities associated with daily life. We emphasize with the challenges your family might face in helping one family member to learn a certain task in order to perform it independently and safely. Learned activities of daily living can be a daunting undertaking for those not familiar with the various techniques and those who are not emotionally comfortable with guiding their own family members. We are willing to assist with these daily living activities to help your child become a successfully functioning person. We can help ease transitions to outside living environments and work activities. We work with families to aid students to develop to the full extent of their ability. For some Exceptional Learners, this means conducting Activities of Daily Living (ADL) sessions where we work on a particular task, breaking down the individual components into understandable steps that can be practiced and replicated successfully. At Mindstorm, we praise success and focus on the positive development of each individual.