As experienced educators, we at Mindstorm Tutors believe that imbuing confidence is as important as guiding instruction when tutoring students. We feel that private tutoring creates a unique opportunity for students to experience focused attention that is adaptive to their individual needs. We support a holistic approach that takes into account a student's strengths as well as his or her challenges. Serving students in Morris and surrounding counties in Northern New Jersey, Mindstorm Tutors invite you to explore our site and learn about our comprehensive services.
---
"Mindstorm stepped in during the transition between boarding school and public high school. My son has extensive learning differences and Mindstorm was able to quickly assess his deficits and put into place strategies to help him compensate. We were very pleased with the results."

Pam I., Mendham
"I hired Mindstorm as a tutor for my daughter, and it was a great experience. Mindstorm was very flexible to allow for changes in our schedule. They have a wonderful personality for working with children. My daughter found her tutor to be very helpful, and she just loved working with her!"
T.A., Chatham, NJ
---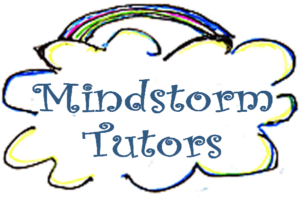 | | |
| --- | --- |
| TO DISCUSS TUTORING SERVICES CALL: (973) 207-1627 | |
Our goal is to take private tutoring services beyond simple remediation. In addition to helping students to overcome any academic difficulties, we are prepared to take a role in coaching them as they follow their affinities towards effective transitions from grade level to grade level. We offer customized private math tutoring, language arts tutoring, writing skills tutoring as well as other private tutoring services to support and insure students reach their full potential.
Also Find us at Metrojersey.com New Jersey's #1 Website Directory